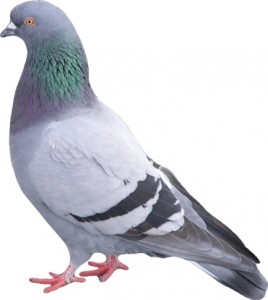 Pigeon Proofing Bramcote is a professional Pest Control company covering all aspects of Pigeon proofing in the Bramcote areas.  You will find our prices reasonable and our work is always carried out to a high standard. We are able to carry out Pigeon Spiking and Pigeon Netting.
WE HAVE SAME DAY APPOINTMENTS TOO
We undertake both domestic and commercial properties throughout Bramcote and our team will also talk you through each step of the way and discuss with you how to deter Pigeons from your property in the future.
We do not have call-out charges and we are able to come out to your home the same day, even if it's just advice that you require pick up the phone and give Pest Control Nottinghamshire our helpful team a call today.
Call Our Pigeon Control Team at Pest Control Nottinghamshire Today On: 0800 5426 727.
About Pigeons:
Pigeon Deterrent
Pigeons can become a real nuisance especially if they are residing on or around your property.  Pigeons are becoming increasing in numbers especially in town centres where they have adapted to their artificial cliffs of buildings and are becoming a real pest with their droppings on buildings, pavements and cars etc.
These are called Ferral Pigeons and they are a descent of the Wild Rock Dove, this bird has become semi domesticated and the pigeon is the most serious pest associated with human habitations.
Pigeons rely on food scraps and will be found in droves near to cafe's, restaurants and other food outlets in busy town centres. These birds also carry many diseases and can be passed from bird to man, many people feed pigeons, but this just encourages them, these birds actually carry more diseases than the brown rat, you would not think about feeding a rat but people do still insist on feeding pigeons, some of the diseases that can be passed on are Salmonella, tuberculosis and ornithosis.