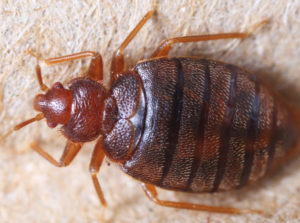 We are currently getting a lot of calls in the Nottingham area from customers who have a problem with Bed Bugs. Bed bugs are brought into your home on luggage or clothing after sleeping in a infected location like a hotel or Guest house or even an Air B&B. It doesn't matter how clean you home is they are not fuzzy. Once they are in their location they will set about breeding at a rapid rate. If you are getting bites on you or red blotches on the skin you might have an infestation. Do not delay in calling a professional pest technician. Bed bugs are not easy to get rid off and require professional help to eradicate the problem. Pest Control Nottingham is such a company that can help.
We can put in place a effective solution and treatment Plan for you.
Contact us on 0115 9375117 for a No Obligation Quote.